A number of our readers suggested for us to look into an investment platform called Fx Farms, below are the findings of our intelligence team. This review will also highlight what you need to take into consideration when choosing to make an investment on any platform, using a guide we published several months back on how to detect investment scams.
The presence of low or no risk and high returns
Using the earning calculator on their website, we were able to determine that the least amount that could be invested was $30 and they offered a daily return on investment (ROI) of 1.5%. This translates to 45% per month and 547.5% per annum return on investment. These numbers are huge, so we can tick the first red flag on our check list, the presence of low or no risk and high returns.

We also noticed an award bar which listed the company as the best paying in 2019.
Looking at the whois records, we see the domain was created on the 18th of November 2019. So we ask how can a domain created at the end of 2019 be the best paying platform in 2019?

Location & Address
On its website, the company lists its location as 10th Floor, 3 Hardman St, Manchester M3 3HF, United Kingdom. Doing a google search for the address, we found that 3 Hardman street is home to a 16-storey high-rise building. The 10th floor is occupied by a company called Regus which offers "serviced offices, virtual offices, meeting rooms, and videoconferencing to clients on a contract basis"
So Fx Farms is operating out of a virtual office space, meaning they are not physically there but rented the address, for such a company making lofty claims this is a huge red flag.
Owners & Management Team
This is where things get even murkier. On the about page, Paul Miller is listed as the founder and head of the traders at Fx Farms. But a search of the company on Companies House, the United Kingdom's registrar of companies, shows Gabriel HUTCHINSON as the sole director and owner of the company.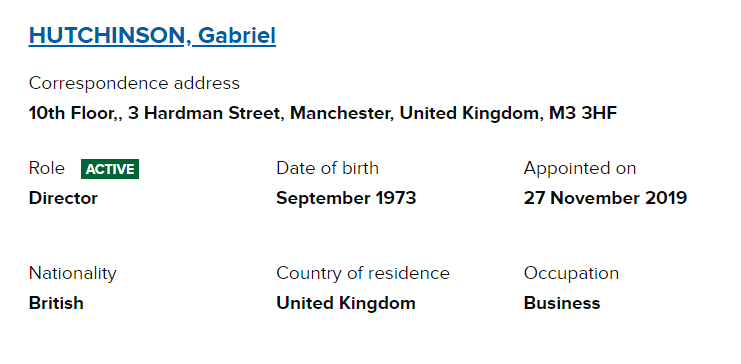 Also, the nature of business is listed as 64301 – Activities of investment trusts. What this means according to the UK Standard Industrial Classification of Economic Activities 2007 is that "This class includes legal entities organized to pool securities or other financial assets, without managing, on behalf of shareholders or beneficiaries. These entities earn interest, dividends, and other property income, but have little or no employment and no revenue from the sale of services."
Basically, they have no business managing investments for people or earning revenue from the sale of services. But the exact opposite is what we see on the FX Farms website.
Furthermore, Mr. Andrew Morgan is listed as the technical head of Fx-Farms but a google search showed him on another website as a customer called Kane Hiddleston.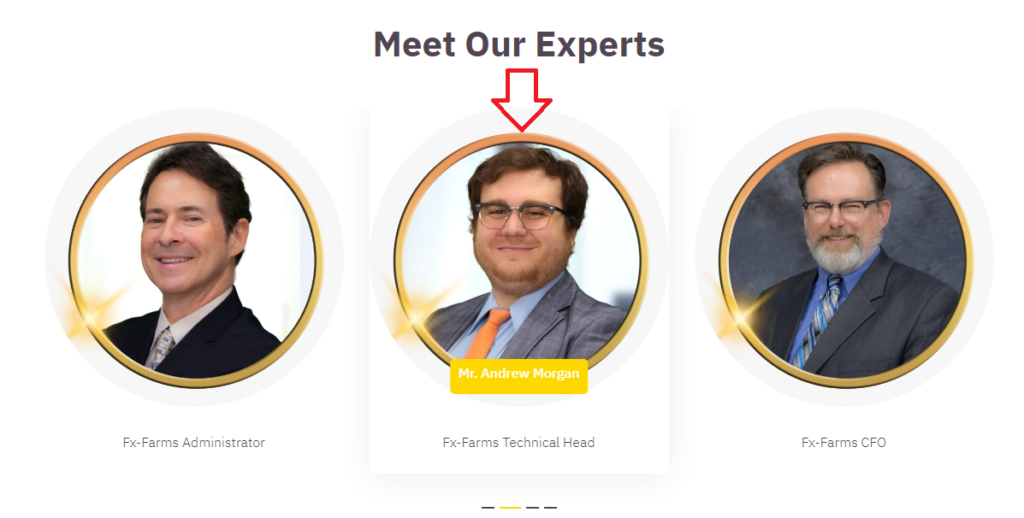 What this means is that Kane Hiddleston or Andrew Morgan might not even be a real person and the picture is likely that of another individual.
Putting it all together, we have an entity without a physical location which lies about the identity of its owner, and has a fictitious person listed on its management team, and is participating in business activities that it is not licensed to do, this has all the telltale signs of fraud, the public is advised not to transact any business whatsoever with Fx Farms.