Our community members recently drew our attention to a so-called Investment Management firm called Pennywise Wealth Management. The following is a summary of what our intelligence team discovered upon visiting their site (pennywisewealthmanagement[.]com).
We observed that they promised to pay as much as 3% of a depositors investment daily.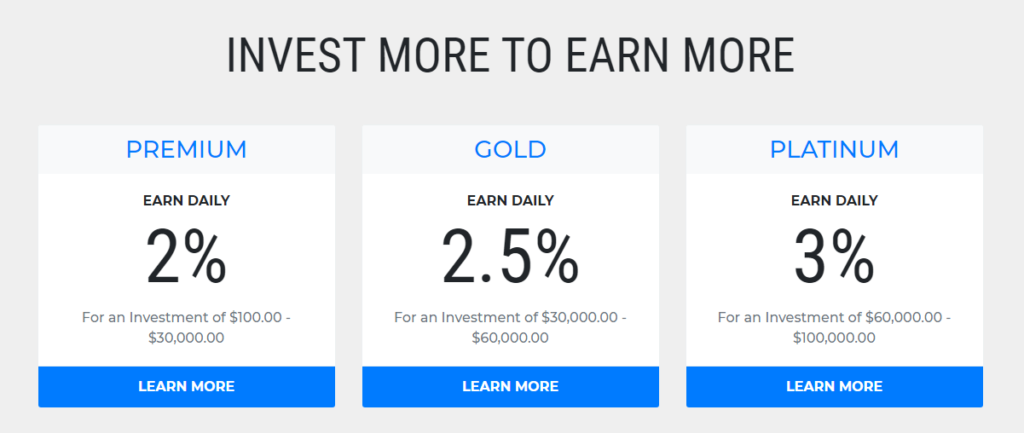 Upon noticing the high interest rates promised and intrigued to know how this was being achieved, we went to their "How it works" page on their website. There they made numerous claims such as:
"Through trading desks in Calgary, Houston, London and Singapore, We have access to round-the-clock coverage of a broad array of physical and financial commodity products."
"Located across four continents, our equity specialists can help you access more than 90 markets around the world. Our equity specialists have access to both cash equities and derivatives, letting us implement tailored strategies through a single point of contact. As well as our market-leading execution capabilities, we are able to provide margin finance secured by our equity portfolios which gives us a very high returns."
These are quite lofty claims. A company with such global reach and presence should at least have an office address in places where they operate. We find no address on their contact page. Also, there is no list of company employeers or a management team. From what the company says about itself it wouldn't be a streach to expect such information as company address and management to be readily available . The absence of these two important details was indicative of something sinister.
Next, we looked at the domain records and discovered that the domain is two years old.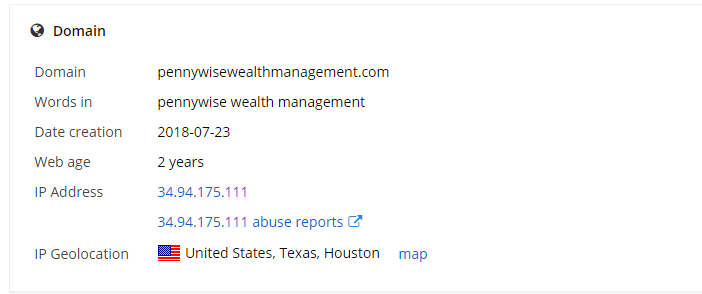 The above pictured domain details are important because of the claims made on their website. See below.
"At Penny Wise there are no outside owners, and therefore, no conflicting loyalties. The company is owned by its funds, which in turn are owned by their shareholders—including you, if you're a Penny Wise investor. Our unique client-owned structure allows us to return profits to our investors in the form of lower expenses. Low costs helps our clients keep more of their returns, which can help them earn more money over time investing with Pennywise Wealth Management."
Since they have no outside owners and operate a client-owned structure, how were they able to build a global reach in just 2 years? Investigating further, we noticed they had a privacy policy on the footer of their website.

Clicking the link took takes one to their Privacy Policy Page, there it had contact information for Owner and Data Controller.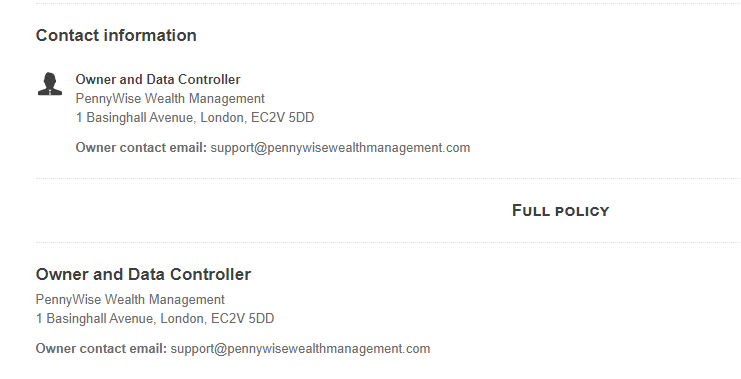 Looking up this address on Google, it shows that it belongs to Standard Chartered Bank, United Kingdom.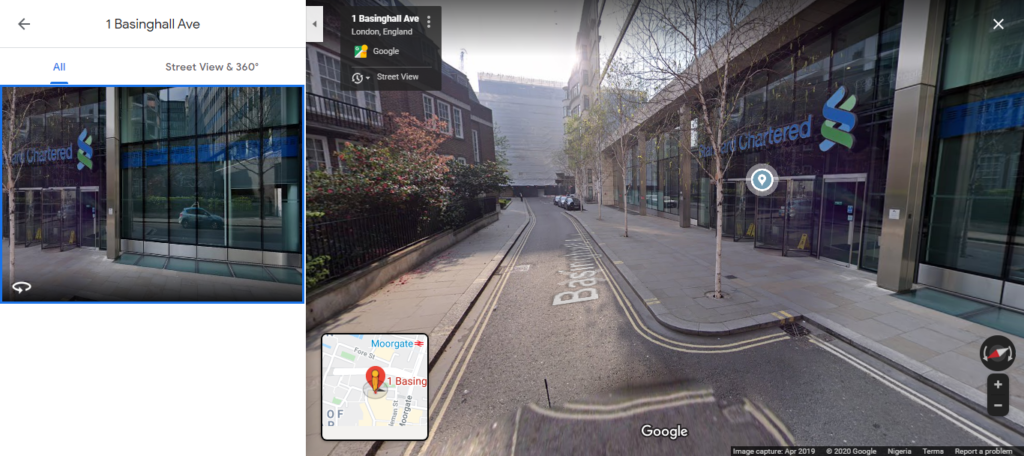 The red flags thus discovered prompted a study of the structural make up of the website and source code. From this, we were able to connect the pennywise website to several others on the web. One of such was acrofundinvestment[.]com and even the text used in both sites were similar, the only difference was the company names. See below.


Here are other domain names we found connected with the two above:
bluechipbond.com
gwwcooperation.com
pennywiseweallthmanagement.com
pennywisewealthmanagement.website
bitclubcapital.com
postcovid19investment.com
bitmainglobal.com
goldpalminvestment.com
From the foregoing, we can deduce that this is a carefully orchestrated fraud scheme. Furthermore, it appears that probably some (if not all) of the perpetrators reside in the city of Portharcourt as several lines of evidence point to this.
First, aside the Instagram handle listed on the Pennywise Wealth Management website, we were able to unearth their Facebook page. Below is a screenshot showing their Ad account with both handles

The Ad account had only two ads deployed. See below.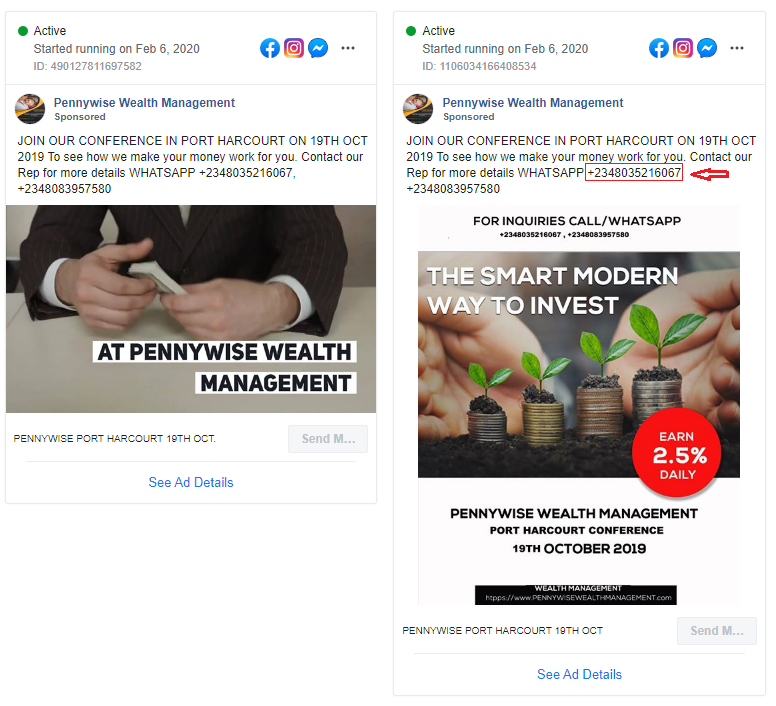 Searching google for the phone number "08035216067" listed on the above ad led to a service run by a "Wealth Producer" in Port Harcourt. See below.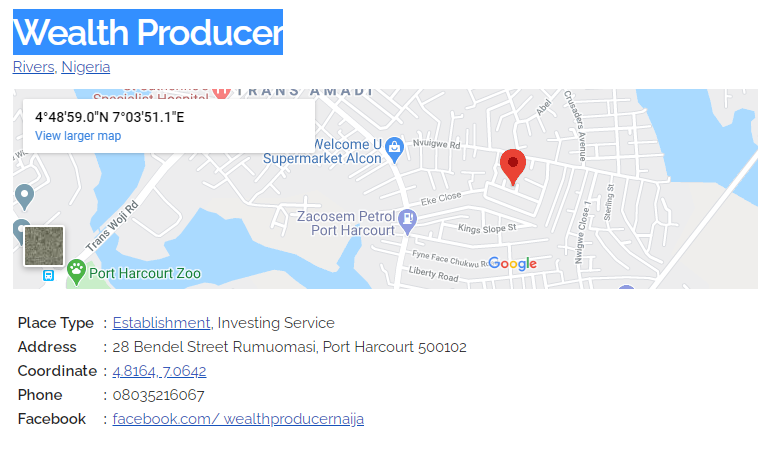 The second line of evidence pointing to Port Harcourt is what appears to be a name found in the source code of bitmainglobal[.]com which is one of the domains listed above.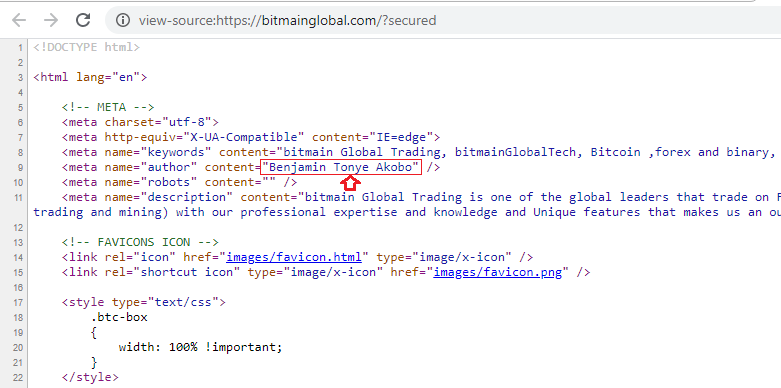 A google search of this name led to a Post UME list from the Rivers State University of Science and Technology which is also located in Port-Harcourt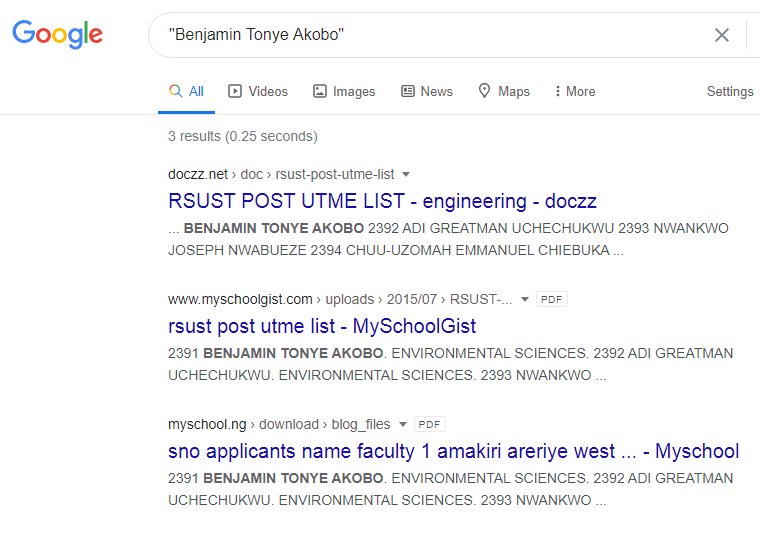 The third line of evidence is from bluechipbond[.]com, one of the domains listed above. Looking at the domain record, it shows that it is just over a month old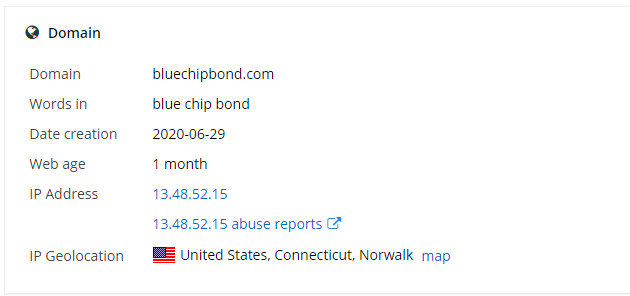 Upon searching on social media, only one Facebook group was promoting this website. Looking at the group members, it had only one admin whose residence is listed as Port Harcourt.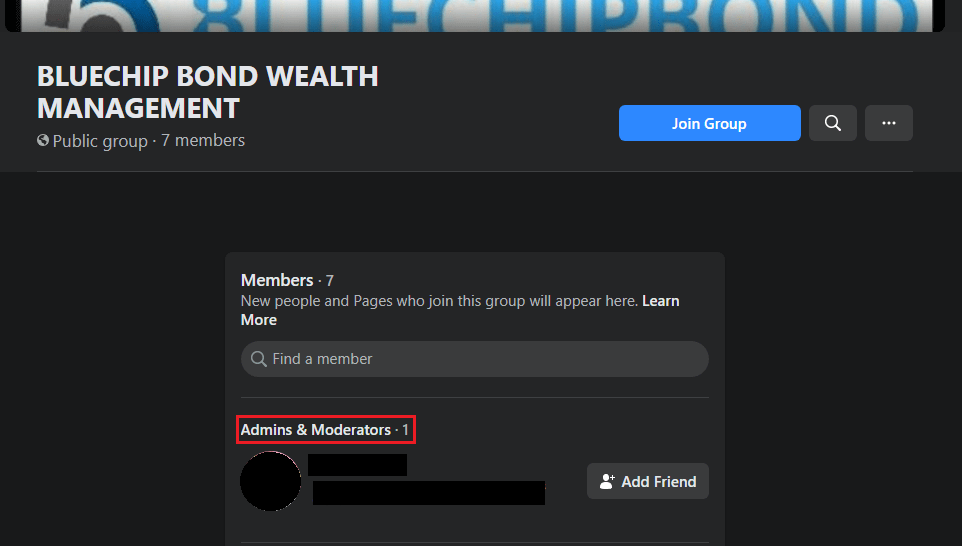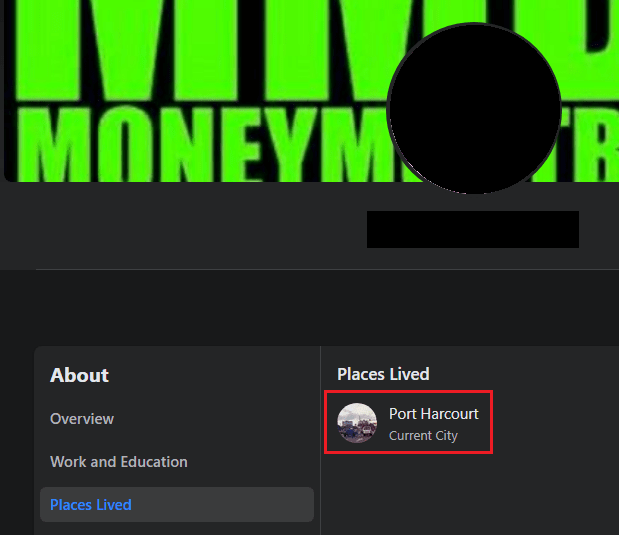 In conclusion, we advise the general public to not conduct any form of business with the above-listed domains. Furthermore, anyone who has funds to invest should always make sure that the entity they are going to hand over their funds to is duly registered with the appropriate authorities in their country of operation.