Recently, our Intelligence Team came across a platform called Wazobia Investment. According to their website:
"Wazobia Investment was established in 2017 and has become one of the top leading investment platforms trusted by over 1,400,000 users. Wazobia investment provides a proven and secure platform for its investors. Amongst others, Wazobia Investment provides a Worldwide coverage, multiple payment options, instant confirmation tools and very active support are accompanied by time-proven platform stability that guarantees safety of assets and data. Wazobi aInvestment is based on a peer to peer investment basis funded with naira and bitcoin."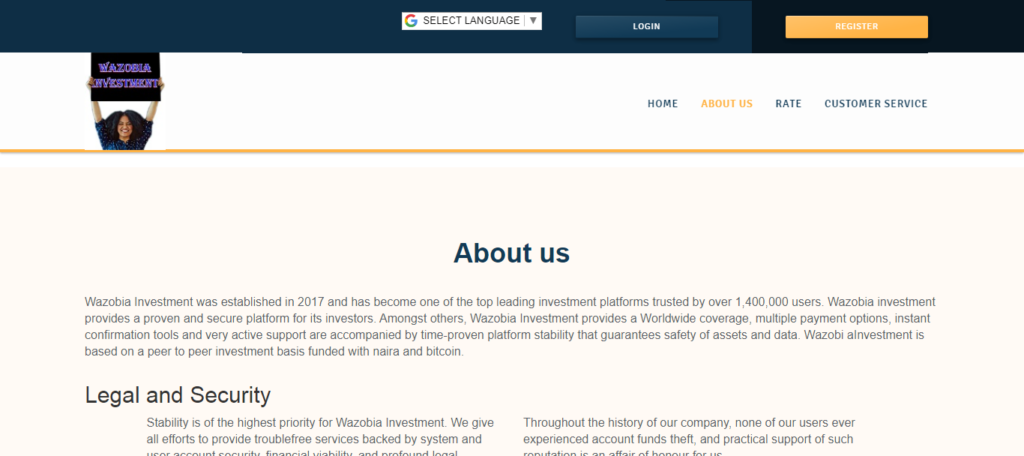 They also claim:
"You will get profit of 50% ROI in 3 days on your first Investment and subsequently get 50% in 7 days!"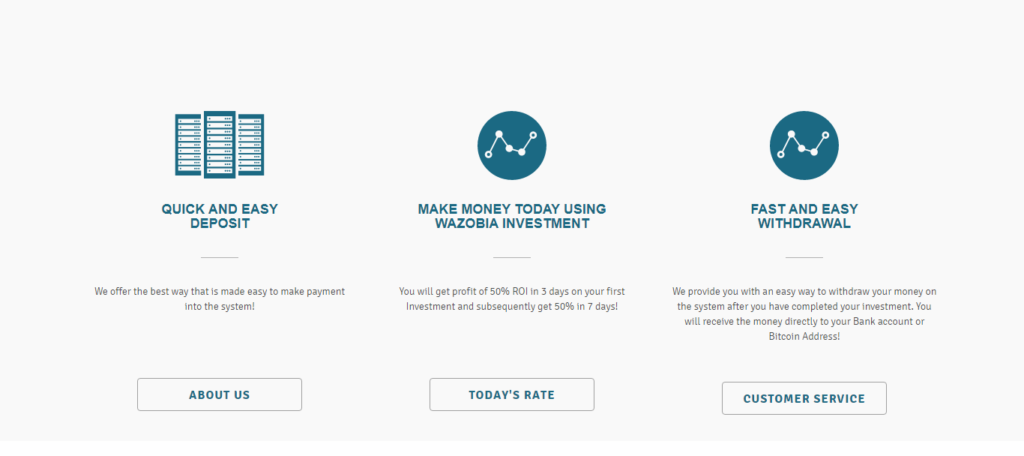 Our interest was piqued because scams and ponzi schemes typically promise high returns on investment with little or no risk.
In addition, below are other factors we noticed that pointed to this platform as a con:
There was no physical contact address on their website.
There was no information on the owner(s) or founder(s).
There was no notice of being regulated by the Securities and Exchange Commission.
Taking a deep dive, we decided to check the claims made on their About Page. They claimed the platform has been existing since 2017 and upon pulling up the domain record we noticed the domain was opened two months ago.

So, how could they have been in operation since 2017 if their domain is barely two months old? Obviously, that is not possible but the mention of 2017 seemed like something that needed a further examination, so we dug around and sure enough we found a ponzi site [winnerswealth.com.ng] almost exactly like the one above. If you look closely, you'll notice the same bootstrap framework was used to build both sites and they have the same site logo.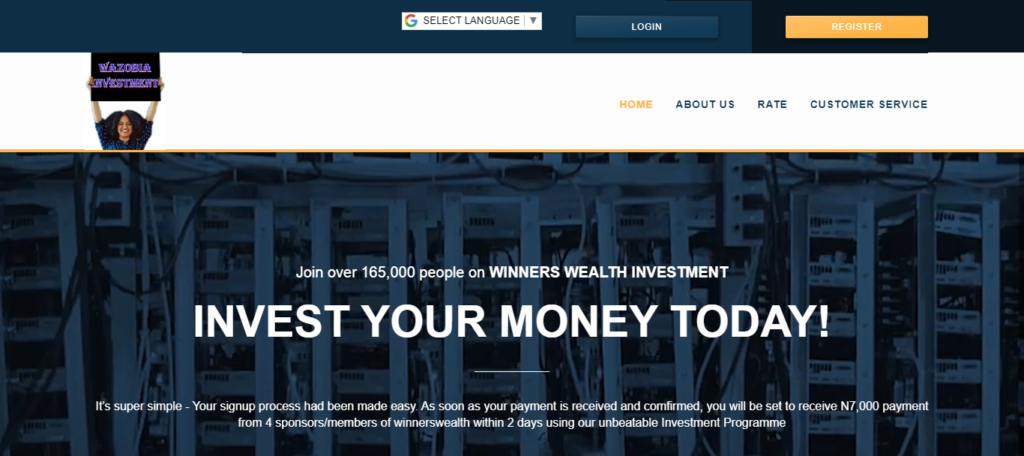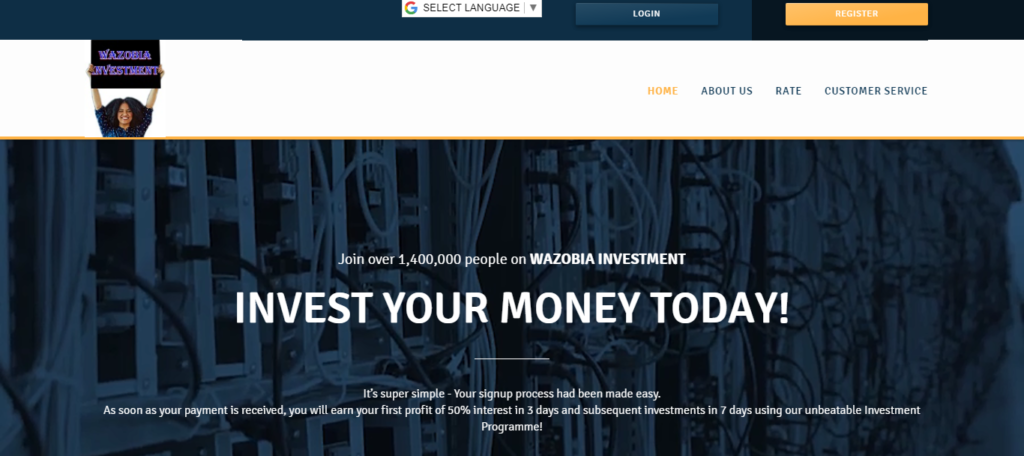 The earliest record on the internet for [winnerswealth.com.ng] shows activity on the domain from June 20, 2017. To show that the number of people claimed to be on the platforms is bogus, one only needs to ask how a platform being run since 2017 has 165,000 people while another opened barely two months ago has 1,400,000?
Digging deeper, we found 10 other domains connected to two already mentioned. They are:
kuditrade.com
nairabolt.com.ng
wazobia.website
wazobiagold.cash
wazobiaking.cash
wazobiastar.cash
wazobiaway.cash
wazobiaweb.cash
wazobianet.cash
wazobia.cash
You have to wonder why a "legitimate" platform needs to have so many domains. Going back to [winnerswealth.com.ng], we can clearly see that the platform is a ponzi scheme as it states:
"Once you Register, Join a package or choose a sponsor, wait for 1mins, the system will automatically assigned you to pay a sponsor (YOUR UPLINE) pay Him/Her NGN7,000 and you will be set to recieve NGN7,000 payment from 4 persons under you (NGN28,000)."
"7,000×4=28,000"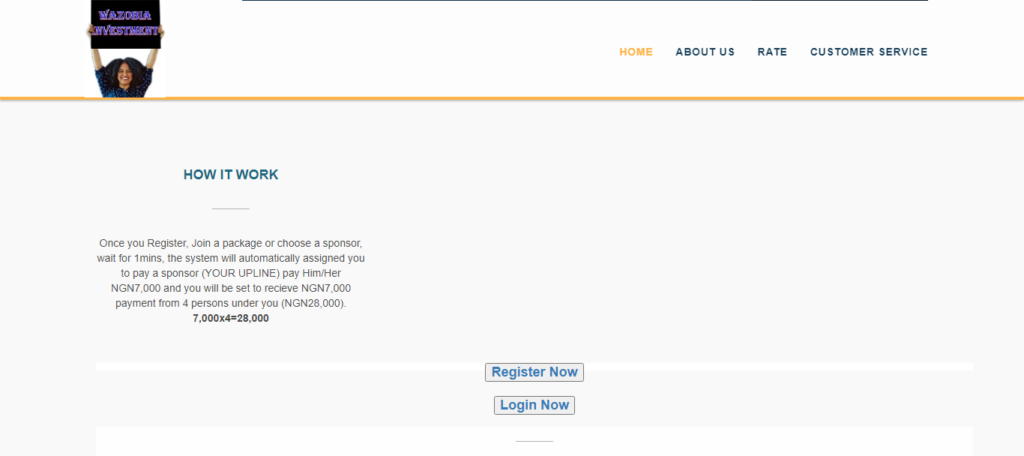 This is a typical ponzi scheme as no product is being sold and we can be sure that if anyone was actually paid it was from the money of recent investors. It gets worse with Wazobia Investment, as there are claims that investors are mandated to reinvest the initial amount they put into the scheme before they can withdraw their profit.
From the foregoing, we advise that you do not put your money into this scheme because like all ponzi schemes it is sure to collapse and victims will lose their funds.