Our intelligence team while investigating ponzi operators and fake investment scams came across a forum called TALK NAIRA at talknaira[.]com.
Right off the bat, we noticed the site didn't have an About section, no information about the owners, no contact address, all indicative of the usual make-up of a scam. Looking at the posts in the forum, we observed the usual flipping money language; invest an amount and get it tripled in return. See the discussion thread below.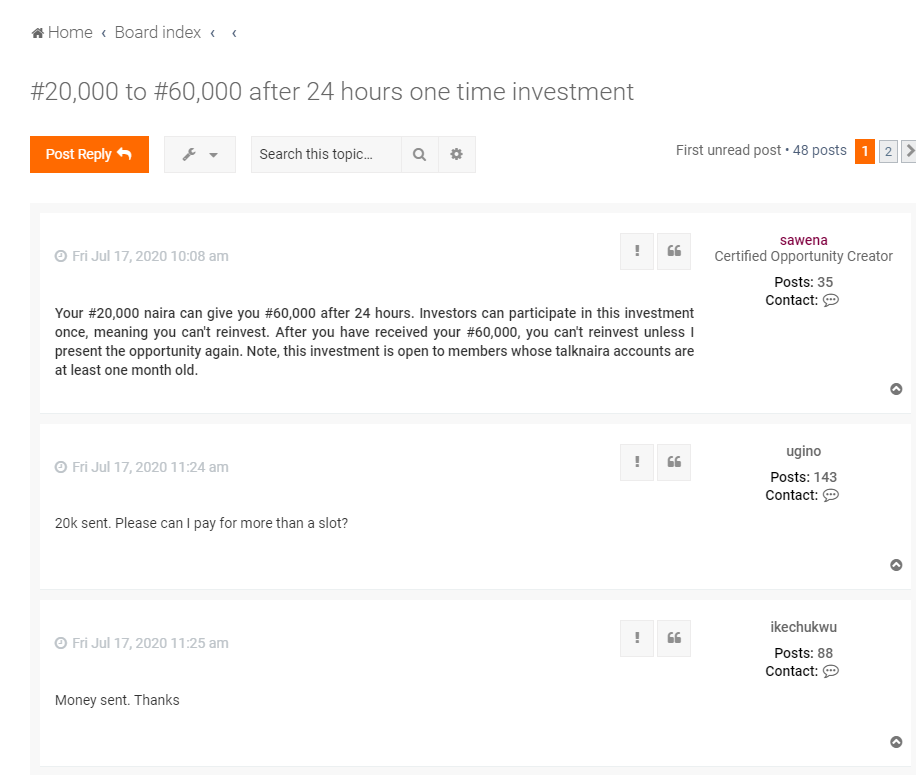 Notice that no mention is made of the business or medium via which the profit of 40,000 naira will be generated. Also, the thread had a lot of responses from people claiming to have gotten paid after investing. See below.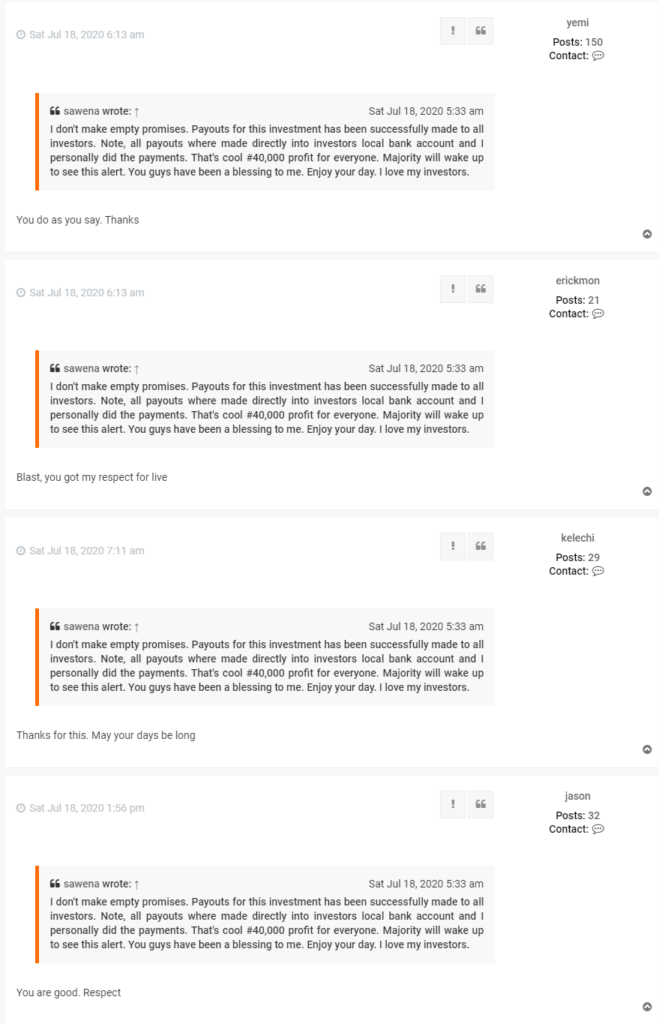 To find out if these comments were from real people, we decided to message two different members of the forum to compare their device fingerprints to confirm if it was the same person posing as different persons. So we sent "Sawena" the initiator of the thread above a message. Below is a screenshot of the message sent and the device fingerprint obtained from the message.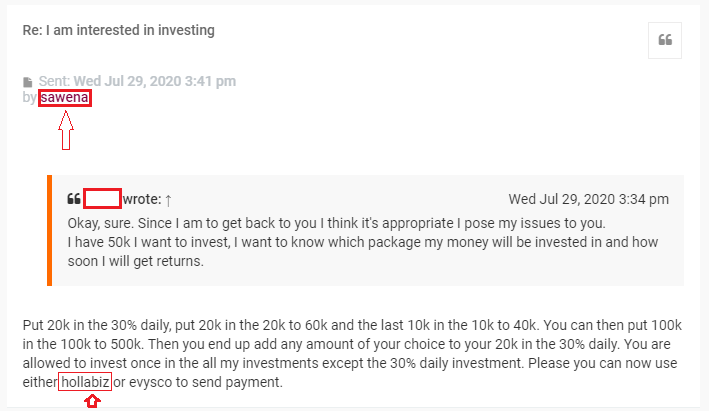 In the exchange, sawena mentions that we contact another member to send payment. This fits our purpose, so we sent hollabiz a message. Below is a screenshot of the message sent and the device fingerprint obtained from the message.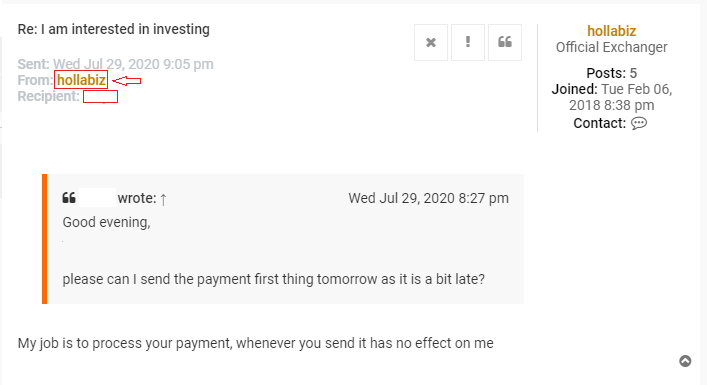 Comparing the device fingerprints from the different messages, it's evident that it is the same device that is used in both instances. Hence, we can conclude that it is the same person posing as two different members on the forum. It could very well be the same person posting all the comments on the forum or maybe he might have recruited some associates to help out.
What the scammer is ultimately trying to do is to make this forum look legitimate by means of social proof. Scammers know that people are more likely to believe something if other people claim it is true. Hence, we advise that you do not assess investment opportunities or offers solely on testimonials. Also, do some solid research about the company/person making the offer, and make sure you discuss with other people who are knowledgeable in that industry.
Finally, make sure the person/company is registered with the necessary authorities before making any payment.